About me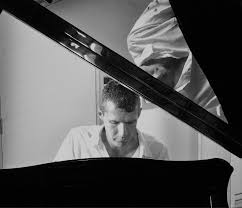 After finishing high school I thought it would be cool to become a Jazzpianist. And that is what I did.
I am very grateful to have met wonderful teachers and many inspiring people on my way. After finishing the conservatory in Hilversum I moved to Amsterdam and I went on learning about music. By listening to others, practising, rehearsing and playing gigs at jazzbars, clubs, festivals and theaters. I still do and I hope my curiosity to discover new things and to face unknown situations will never stop. I like music with a free spirit and I find that in the many styles of jazz and improvised music. From all these influences I try to develop my own style, my music. Please take some time and listen to my recordings, if you like.
Thanks for visting my site and I hope to see you somewhere when I play.
Some reviews
Dirk Balthaus is one of the most refined players in the country...
- Pianowereld
Balthaus is not the pianist who is looking for spectacle. He is looking especially for melody and ingenious harmonies. By doing this he covers the whole spectrum from slightly binding to impressive.
- Jazzism
Pianist Dirk Balthaus le us hear the difference between making music and let music happen... His story-telling is remarkable.
- Jazzflits
Poetic music that captures the ear, captures the heart.
- Hein v/d Geyn
Dirk Balthaus is a wonderful pianist. He needs very few decorations to achieve beauty.
- Telegraaf
...inspired storytelling... Jazz is not only music, but also a way of living... very sympathic.
- Jazzpodium
...flowing pieces and musicians who have mastered their material. Balthaus plays consequent lines in his solos, with logical climaxes.
- Volkskrant
Melancholic, congenial, wise piano playing. Pure pleasure, and luxury! Like smoking plus Gin plus hot earrings.
- Gerburg Jahnke
A few facts
1965
Born in Oberhausen, DE
1984
Abitur at Freiherr-vom-Stein Gymnasium, DE
1986 - 1991
Study Jazzpiano at Hilversum's Conservatorium, NL
1992
Move to Amsterdam, NL
1995
Debut album "tales of the frog" with Balthaus/Lochs 4-tet
1994 - 2008
Teacher at Conservatorium Osnabrück, DE
2008 - 2015 & again since 2017
Pianist at Millennium Jazz Orchestra
since 2012
Collaboration with Berthold Records